Fares Kayali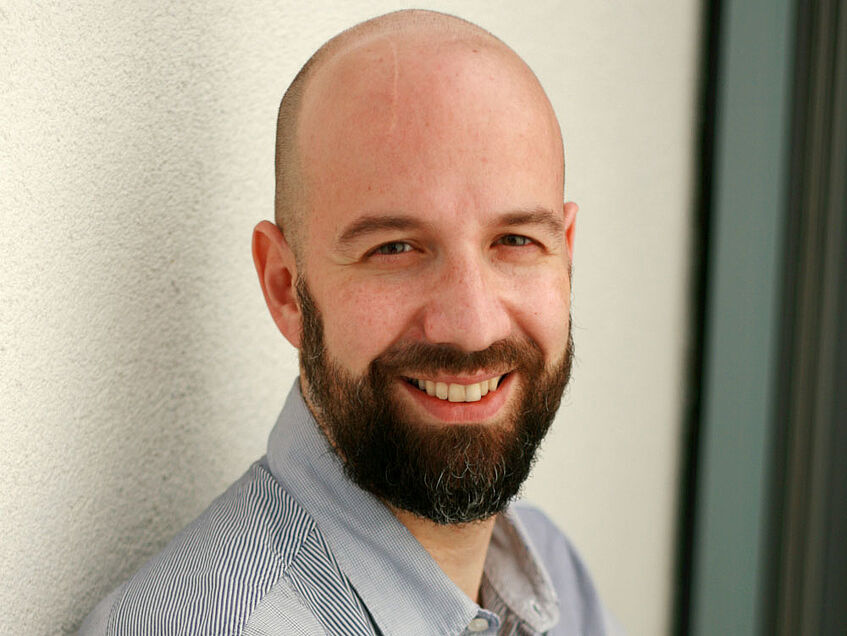 Fares Kayali
Fares Kayali is a researcher, educator and designer living and working in Vienna, Austria. He works as Professor of Digital Education and Learning at the Centre for Teacher Education at the University of Vienna. Earlier he worked as an assistant professor at the Human-Computer Interaction Group at the Vienna University of Technology. He is co-founder of the Positive Impact Games Lab and principal investigator of a number of projects situated at the intersection of design, people and technology. His research interests are situated in informatics, didactics, arts and HCI with a broad spectrum covering digital learning, teacher education, health care technology, game design and gamification, as well as music computing and interactive art.
Recent publications (2018)
F. Kayali, N. Luckner, P. Purgathofer, K. Spiel, G. Fitzpatrick: "Design Considerations towards Long-term Engagement in Games for Health", Proceedings of the Foundations of Digital Games FDG 2018, Malmö, Sweden, Aug 7-10 2018, ACM. Honorable Mention
N. Luckner, F. Kayali, P. Purgathofer: "Game Mechanics to Further Engagement with Physical Activity". In: Special Issue: Aging with ICTs in the 21st century, Interaction Design and Architecture(s) Journal, 36 (2018).
C. Prahm, F. Kayali, I. Vujaklija, A. Sturma, O. Aszmann: "PlayBionic: Game-based interventions to encourage patient engagement and performance in prosthetic motor rehabilitation", PM&R The journal of injury, function and rehabilitation.
O.Hödl, F.Kayali, G. Fitzpatrick, S.Holland: "TMAP Design Cards for Technology-mediated Audience Participation in Live Music" in "Music and Human Computer Interaction: Remixed", T. Mudd, S. Holland, K. Wilkie, A. McPherson, M. Wanderley (eds.), Springer.
F. Kayali, O. Hödl, C. Bartmann, U. Kühn, T. Wagensommerer, R. Mateus-Berr: "Learnings from an Iterative Design Process for Technology-Mediated Audience Participation (TMAP) using Smartphones". EAI Endorsed Transactions on Creative Technologies, 5(14).
K. Spiel, F. Kayali, L. Horvath, M. Penkler, S. Harrer, M. Sicart, J. Hammer, "Fitter, Happier, More Productive? The Normative Ontology of Fitness Trackers", CHI EA '18 Proceedings of the 36th Annual ACM Conference Extended Abstracts on Human Factors in Computing Systems.
N. Luckner, F. Kayali, P. Purgathofer, K. Werner, M. Capatu, V. Mühlegger, V. Schauer: "Technological Interventions to Increase Mobility of Older Adults with Dementia", Proceedings of the 6th International Conference on Serious Games and Applications for Health, IEEE SeGAH 2018, Vienna, Austria, May 16 - 18 2018.
Website: http://www.piglab.org/fares