Jonas Hassemer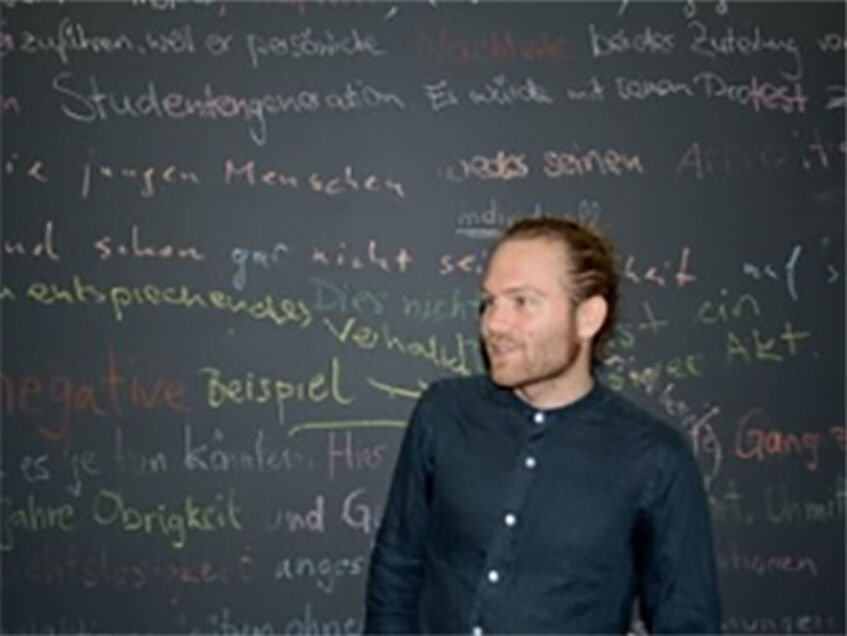 Jonas Hassemer
Doctoral researcher (university assistant praedoc) and uni:docs fellow at the Linguistics Department, University of Vienna

Research interests
sociolinguistics
applied linguistics
language and work
language and social inequality
(linguistic) ethnography
metapragmatics
performativity
professional discourse
displacement

Academic career
since Oct 2017 uni:docs fellow
May 2017 – Dec 2017 Researcher in the project 'Spaces of Inclusion' by COMMIT (Community Medien Institut für Weiterbildung, Forschung und Beratung), project lead: Univ.-Doz. Mag. Dr. Brigitta Busch, Mag. Helmut Peissl, funded by the Council of Europe
Nov 2016 – Mar 2017 Researcher for the pilot study 'Communicative Professionalization' in the context of refugee aid. An ethnographic pilot study on requirements, positionings and practices in a Viennese organization, project lead: Univ.-Prof. Dr. Jürgen Spitzmüller and Univ.-Doz. Dr. Brigitta Busch, with the financial support of the Vienna Chamber of Labor and the Cultural Department of the City of Vienna
since May 2016 Doctoral student in Linguistics at the University of Vienna
Jan 2016 – Dec 2017 Partner in the bilateral two-year project 'Text-Image Relations in Print Advertisements', project lead: izv. prof. dr. sc. Mislava Bertoša (University of Zagreb), and Ao. Univ.-Prof. Mag. Dr. Florian Menz (University of Vienna), funded by the Centre for International Cooperation and Mobility of the OeAD
Mar 2015 – Feb 2016 Student assistant at the Linguistics Department, University of Vienna
Jan 2016 Master of Arts in Applied Linguistics, University of Vienna

Select publications
Jonas Hassemer (2020). The value(s) of volunteering: asylum seekers' trajectories through language work in refugee assistance, International Journal of Multilingualism, 17:1, 46-61, DOI: 10.1080/14790718.2020.1682252
Hassemer, J. (2018). "sie erkennen meinen akzent, und da geht_s dann los". Indexikalische Nebenfolgen von Kapitalisierung und (Nicht-)Registrierung sprachlicher Repertoires in der Beratung von Geflüchteten. OBST 93, 127–147. (Special Issue, edited by K. S. Roth, J. Spitzmüller & K. Schramm, Phänomen "Mehrsprachigkeit": Einstellungen, Ideologien, Positionierungspraktiken).
Bellardi, N., Busch, B., Hassemer, J., Peissl, H. & Scifo, S. (2018). Spaces of Inclusion. An explorative study on needs of refugees and migrants in the domain of media communication and on responses by community media. Council of Europe report, vol. DGI(2018)01. Strasbourg: Council of Europe.
Hassemer, J. (2017). Handlungsfähigkeit zwischen Autonomie und Distribuiertheit. Interaktionale "Selbstvertretung" als subjektivierende Norm? Wiener Linguistische Gazette 80, 47–80.