Stefan Krammer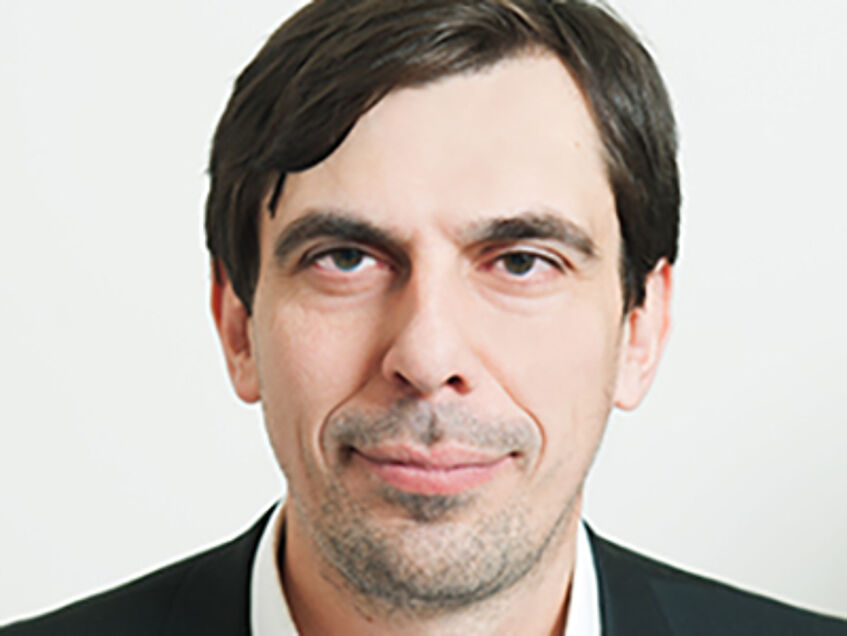 Stefan Krammer
Professor of German Literature and its Didactics, German Department, University of Vienna; member of the senate and chairman of the Curricularkommission, University of Vienna

Academic appointments
1997-1999 Lecturer, German Department, University of Reading
2000-2001 Lecturer, Department of Comparative Literature, University of Roma Tre
2002-2005 Lecturer (part-time), German Department, University of Vienna
2005-2015 Research Associate, German Department, University of Vienna


Teaching appointments
Teacher (German and Mathematics), BRG 19 Krottenbachstraße, Vienna
Teacher (German and Mathematics), GRG 15 Auf der Schmelz, Vienna

Academic qualifications
1996 Mag. Phil. (University of Vienna), German Studies and Mathematics (teaching certificate), German Studies, Theatre Studies, Architecture, Art History (diploma); M.A. thesis in German on Codeswitching in the Second Language Classroom
2001 Ph.D. (University of Vienna), German Studies and Theatre Studies
Thesis in German Literature on Semiotics of Silence in Thomas Bernhard's Drama
2013 Habilitation (University of Vienna), Venia: German Literature and its Didactics
Habilitation on Identity and Performance. Aspects of learning and teaching literature

Research Areas
Contemporary Literature; Didactics in Literature and Media; Gender Studies, Men's Studies; Drama and Theatre Theory; Politics and Literature

Invited guest lectures
University of Oxford/UK, University of Pennsylvania/USA, University of Zagreb/Croatia, University of Tromso/Norway, University of Brussels/Belgium, University of Konstanz/Germany, Georgetown University Washington/USA; University of Tübingen/Germany, University of Habana/Kuba, University of Köln/Germany etc.

Advisory Board

Ide. Informationen zur Deutschdidaktik – Journal of German Subject Didactics
Board of Woman's and Gender Studies, Faculties of Cultural Science, University of Vienna
Member of the developing group for a centralized final examination in German (SRDP)
President of the Austrian Forum for German Subject Didactics (ÖFDD)

Publications (selection of the last 3 years)
Book:
Fiktionen des Männlichen. Männlichkeitsforschung in der Literaturwissenschaft. Wien 2018.
Editions:
Bewegte Bilder. Themenheft der ide. Informationen zur Deutschdidaktik (1/2015). Hg. Tina Welke.
Literatur und Politik im Unterricht. Schwalbach/Ts. 2015. Hg. Sabine Zelger.
In-Differenzen. Alterität im Schreiben Josef Winklers. Tübingen 2016. Hg. Inge Arteel.
Articles:
Medienkompetenz erlesen. Zu Thomas Glavinics fiktionalen Medienkulturen. In: Standke, Jan (Hg.): Die Romane Thomas Glavinics. Literaturwissenschaftliche und deutschdidaktische Perspektiven. Frankfurt/Main 2014, 339-357.
Gegenwartsliteratur intermedial gelesen – oder: Authentischer geht es nicht. In: Schweiger, Hannes u.a. (Hg): In die Welt hinaus. Wien 2016, 285-296.
Geschlechter-Inszenierungen. Perspektiven einer performativen Literaturdidaktik. In: Abraham Ulf und Ina Brendel-Perpina (Hg.): Kulturen des Inszenierens in Deutschdidaktik und Deutschunterricht. Stuttgart: Fillibach bei Klett, 119-134. Gem. mit Julia Malle.