Jürgen Spitzmüller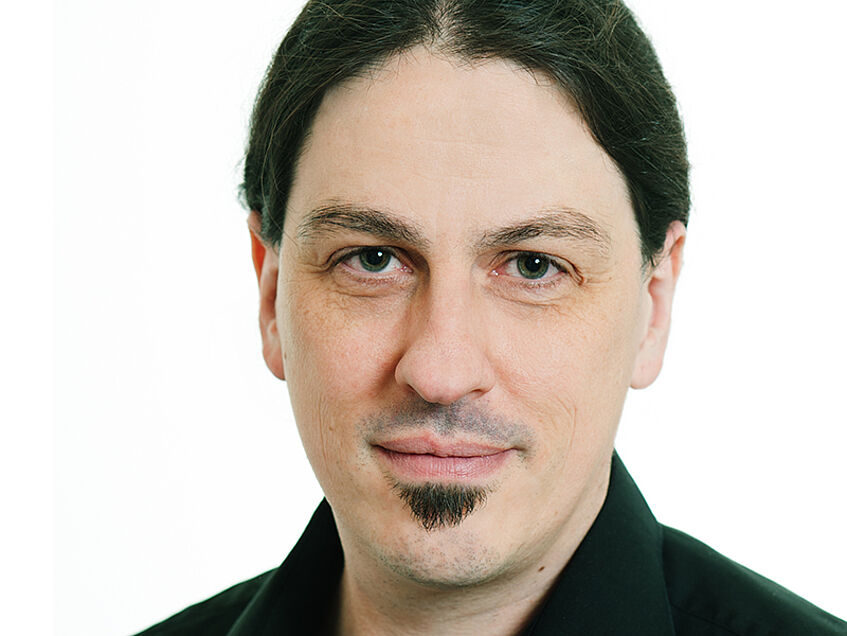 Jürgen Spitzmüller
Full professor (chair of Applied Linguistics) at the University of Vienna, Department of Linguistics.

1994 to 2000: Studies of German philology and history, University of Freiburg/Breisgau
December 1996  to  March 2000: Undergraduate scholar of the Studienstiftung des Deutschen Volkes
May 2000: State examination (1. Staatsexamen) in German philology and history
October 2000 to December 2003: Ph.D. scholar of the Studienstiftung des Deutschen Volkes
February 2004: Ph.D. conferral (Dr. phil., University of Freiburg/Breisgau, Faculty of Philology; main thesis supervisor: Prof. Dr. Jürgen Schiewe)

January 2003 to August 2007: Research assistant at the University of Zurich, Department of German Studies, chair of Prof. Dr. Christa Dürscheid
February/March 2007: Visiting scholar at the Gakushuin University, Tokyo
September 2007 to February 2015: Senior research assistant, University of Zurich, Department of German Studies
April to October 2012: Visiting professor for media linguistics at the University of Hamburg, Department of German Studies I and Department of Media and Communication.
March 2013: Conclusion of the Habilitation procedure at the Faculty of Arts of the University of Zurich
May 2013: Appointment to the state of a Privatdozent at the University of Zurich (Venia Legendi for German Linguistics)
March to June 2014: Visiting professor for Sociolinguistics and Discourse Analysis at the University of Vienna, Department of Linguistics.
As of March 2015: Full professor (chair of Applied Linguistics) at the University of Vienna, Department of Linguistics.

Research foci
Discourse analysis, language ideologies, metapragmatics, multimodality, visual communication, scriptal and media communication

Select Publications
2005: Metasprachdiskurse. Einstellungen zu Anglizismen und ihre wissenschaftliche Rezeption. Berlin/New York: de Gruyter (= Linguistik Impulse & Tendenzen 11). [= PhD. Thesis]
2006 (with Christa Dürscheid, eds.): Zwischentöne. Zur Sprache der Jugend in der Deutschschweiz. Zürich: Verlag Neue Zürcher Zeitung.
2006 (mit Christa Dürscheid, eds.): Perspektiven der Jugendsprachforschung/Trends and Developments in Youth Language Research. Frankfurt/M. u.a.: Lang (= Sprache – Kommunikation – Kultur. Soziolinguistische Beiträge 3).
2007 (with Kersten Sven Roth, eds.): Textdesign und Textwirkung in der massenmedialen Kommunikation. Konstanz: UVK.
2007: Graphisches Crossing. Eine soziolinguistische Analyse graphostilistischer Variation. In: Zeitschrift für Germanistische Linguistik 35 (3), pp. 397–418.
2007: Staking the Claims of Identity. Purism, Linguistics and the Media in post-1990 Germany. In: Journal of Sociolinguistics 11 (2), pp. 261–285.
2010 (with Spiros A. Moschonas): Prescriptivism in and about the media: A comparative analysis of corrective practices in Greece and Germany. In: Sally Johnson/Tommaso M. Milani (eds.): Language Ideologies and Media Discourse: Texts, Practices, Politics. London: Continuum Press (= Advances in Sociolinguistics), pp. 17–40.