Ute Smit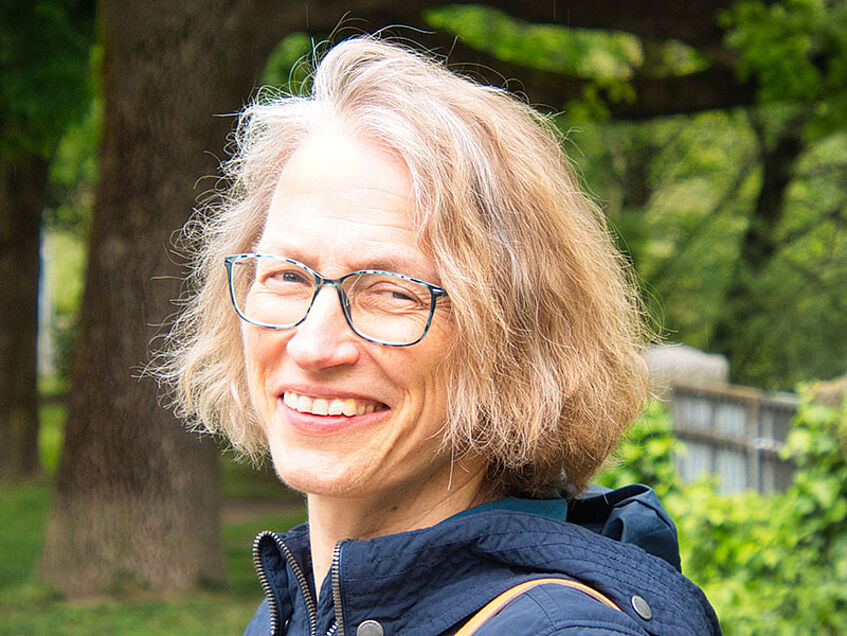 Ute Smit
Deputy Head of the Research Platform

Present position & research stays
Position: Professor of English Linguistics, Department of English Studies, University of Vienna, Austria
2016-22: (Deputy) Head of Department
2008-12: (Deputy) Director of Studies
Since 1993: Various stays as visiting researcher or lecturer (at Rhodes University, South Africa; University of Zurich, Switzerland; University of Graz, Austria; University of Stellenbosch, South Africa; University of Jyväskylä, Finland; University of Madrid, Spain; University of Southampton, UK)


Services to scientific community
Since 2017: Member of the board of the Association on ICLHE (Integrating Content and Language in Higher Education); presently: chair
2006-14: Co-founding organiser of the Research Network on "CLIL and Immersion Education: Applied Linguistic perspectives" of the International Association of Applied Linguistics (AILA)
2001-14: Member of the board of Verbal (Austrian Association of Applied Linguistics)
Since 1996: Reviewer for research funding institutions (e.g. British Academy, Canadian Research Council, South African Research Fund); international publishers (e.g. Benjamins, Mouton, Routledge); academic journals (e.g. Applied Linguistics, English for Specific Purposes, International Journal of Bilingualism and Bilingual Education, Language and Education, Modern Language Journal, System)

Ongoing research projects
2022-26 COST Action CA21114 "CLIL Network for Languages in Education: Towards bi- and multilingual disciplinary literacies (CLILNetLE)", chaired by Julia Hüttner, University of Vienna, Austria
2020-24 "English as a Medium of Instruction in European Higher Education: Challenges and Opportunities for Europe and the UK", headed by Kristina Hultgren, Open University, UK.
2020-24 "Understanding the Internationalisation of Higher Education from the Student Perspective: A Longitudinal Examination of Disciplinary Literacies in English-medium education (SHIFT)", headed by Emma Dafouz, Complutense University of Madrid, Spain & Pascual Pérez, University of Murcia, Spain.

Selected recent publications

Smit, Ute & Thomas Finker. 2022. "Topicalizing language in CLIL teaching at technical colleges: a micro-level analysis of language-related episodes (LREs)".

English for Specific Purposes

68: 102-115. DOI: 10.1016/j.esp.2022.07.004
Angelika Rieder-Bünemann, Julia Hüttner & Ute Smit. 2022. 'Who would have thought that I'd ever know that!': subject-specific vocabulary in CLIL student interactions,

International Journal of Bilingual Education and Bilingualism

, DOI: 10.1080/13670050.2021.2020211
Komori, Miya & Ute Smit. 2022. Exploratory Interactive Explaining (EXINTEX): constructing disciplinary knowledge in two multilingual university setting.

Applied Linguistics

43/2: 271-292; 10.1093/applin/amab023.
Dafouz, Emma & Ute Smit. 2022. Towards Multilingualism in English-medium higher education: A student perspective.

Journal of English as Medium of Instruction

1/1: 29-47. 10.1075/jemi.21018.daf
Smit, Ute and Patrick Studer (eds.) 2021.

European Journal of Language Policy

. Special Issue: English-medium education in internationalised universities: new policy perspectives 13/2.
Smit, U. & M. Schwarz. 2020. English in Austria: policies and practices. In: Hickey, R. (ed.)

English in German-speaking Europe

. Cambridge. Cambridge University Press, 294-314.
Dafouz, E. & U. Smit., 2020.

ROAD-MAPPING English-medium Education in the International University

. Palgrave Pivot.